Product Description

Super-Charged Juice
Our new release juicer, modern design, more powerful and even quieter than previous models.
A lot of people depend on a juicer to add easy nutrition to their diet every day. But are they really getting all the benefits of pure fresh fruit and vegetables?
The AYON Diamond Slow Juicer revitalises the meaning of fresh, healthy juice. It does this by naturally squeezing the fruit or vegetable to extract the juice – a much more efficient and better way to harness the full potential of your fruit and vegetables.
The AYON Diamond Slow Juicer is much faster, cleaner and quieter than traditional centrifugal juicers. It produces whole juice, containing deep-seated nutrients and enzymes. It also releases more of the Phytonutrients resulting in a richer coloured juice that retains more vitamins and minerals. The result is a full flavoured fresh juice and a clean dry pulp offshoot.
Traditional centrifugal juicers depend on shredding your fruit at high speed to separate the juice from the solids. This high speed spinning action creates heat that actually accelerates the oxidisation of your "fresh juice", and just how efficient is this spinning action? The clean-up is always time consuming and messy.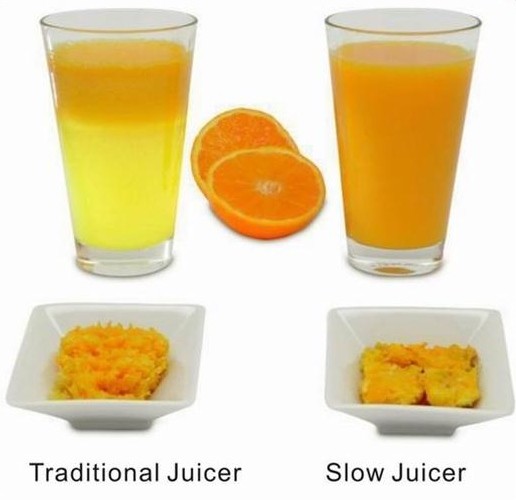 AYON Diamond SLOW JUICER.
Our Latest Model
Up to30% more juice, meaning less waste and lower cost.

Twin fin auger, allowing more efficient squeezing.

Slow juicing action, so little or no oxidization of squeezed juice.

Whole juice

Safe …. No sharp blades and effective safety features.

Easy to clean, simply rinse with water between juicing or take apart for effortless cleaning.

Now even quieter and more Energy efficient saving you money.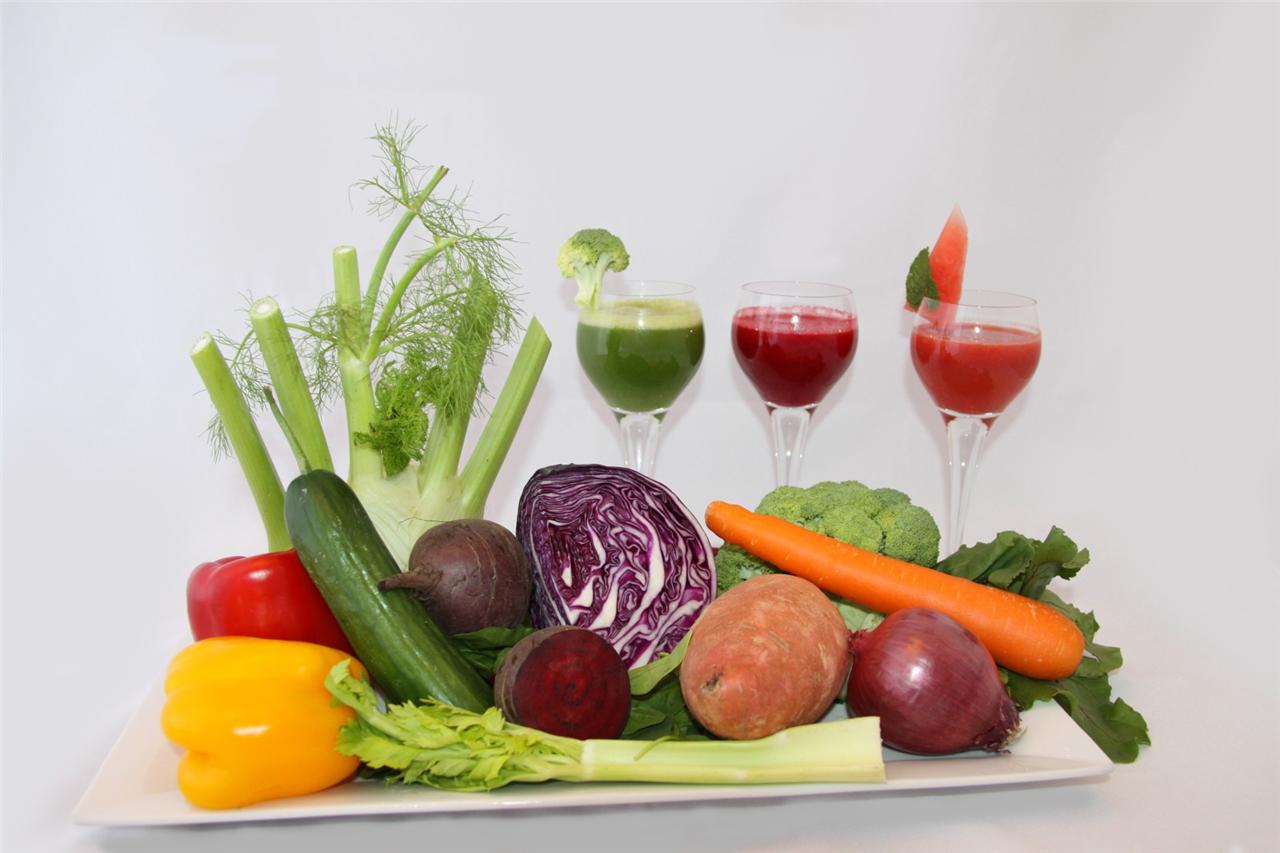 Why the AYON Diamond SLOW JUICER?.
It's a revolution in juicing
A Twin finned auger – allows greater squeezing power giving more juice. A sleek new modern design incorporating stainless steel and black finish to fit in with the latest design kitchen.
Juice pieces of carrot and beetroot chunks, plus knobs of ginger with total peace of mind.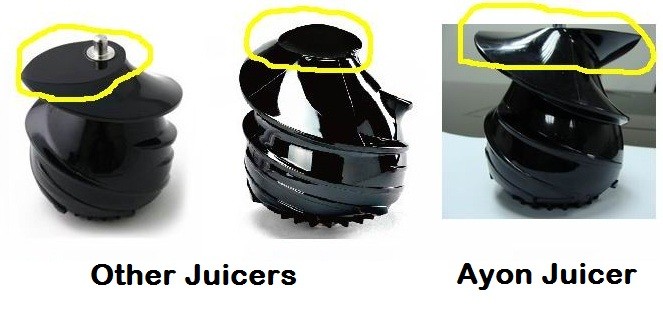 Enjoy making fresh and nutritious soy, almond and other nut milks. Make your own fresh Tofu. (NOTE: soy beans and nuts should be soaked for 8 hours before processing)
Processes sprouts and grasses, including barley and wheat grass easily and efficiently.
Now a higher torque motor gives more power and lasts far longer than the high speed motors used in centrifugal juicers.
Juice from a slow juicer results in a thicker whole juice containing more nutrients than that from a traditional centrifugal juicer or store bought juice. Many people prefer this, however, if you prefer a less pulpy juice simply pour the juice through juicer a second time and this will remove most of the remaining pulp.
            `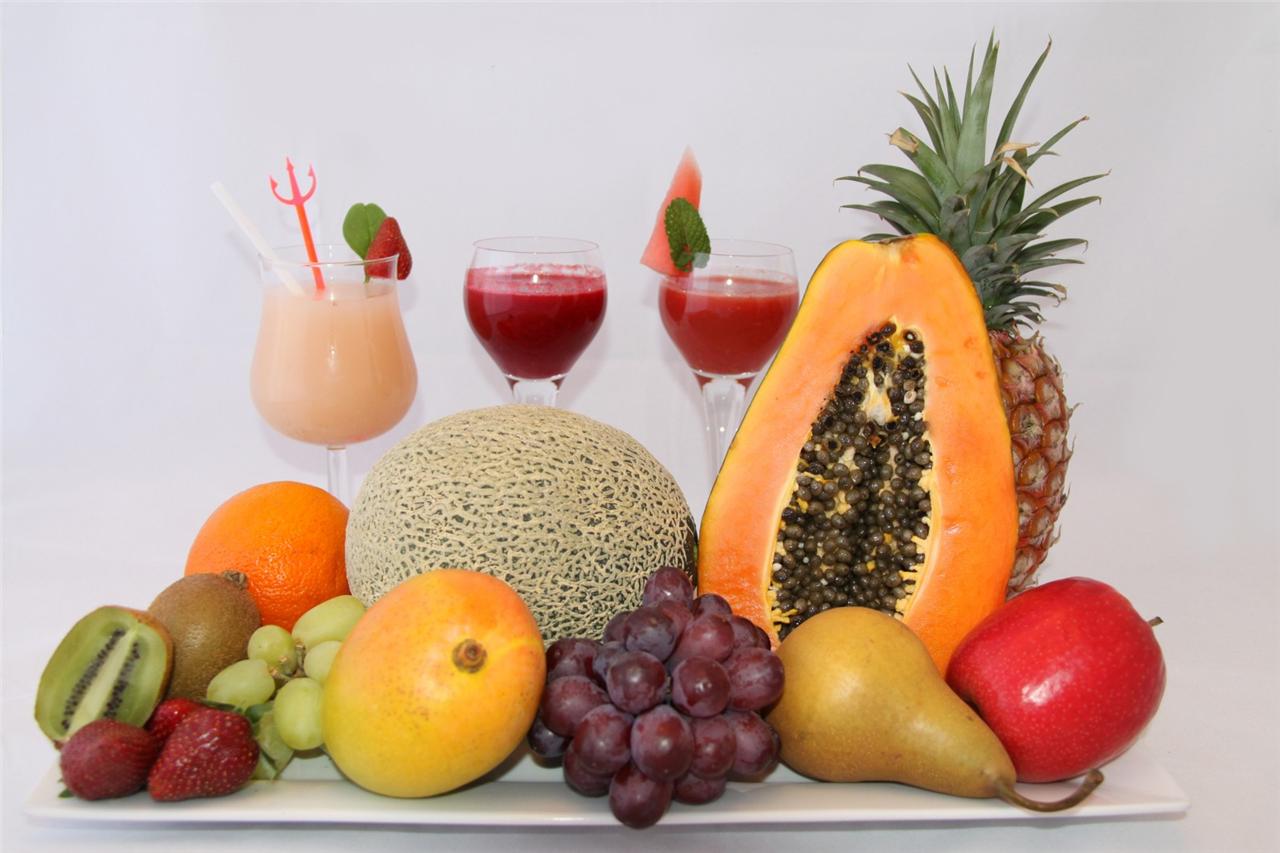 SPECIFICATIONS
Power……………………………….150W Low power means lower energy consumption
Rating  (RPM)…….…………….85rpm  Low speed extraction
Low noise………………………….50Hz   70dB
Auger Material…………………..Ultem, extremely strong
Strainer……………………..Ultem
Dimensions ( LxWxH)………27 x 20 x 38cm
Voltage…………………………….. 240V
Overheat protection………..will stop automatically in cases of overheating and restart when cool
Weight………………………. 3.9kg – light to carry
The Ayon Diamond Slow Juicer complies with Australian standards and has all necessary approvals. It is supplied with a standard Australian 3 pin plug.     
We carry a full range of spare parts.                                                
What We Include.
An easy to follow instructional manual

A full 12 month warranty on all juicer parts; plus a 2 years warranty on the motor

(conditions apply – warranty applies to domestic use only).
Plus  !!
Bonus Recipe Book

– now you can start making great juices straight away

Bonus Instructional DVD

– easy to watch and see how to use your new juicer
The juicer will be shipped by registered mail with Australia Post or by courier depending on location.
Sorry but we do not ship international.
---
Terms of Sale
We guarantee you will love your item and won't be disappointed.
In the unlikely event that you receive any item that is significantly different than described in the listing, we will happily refund, however postage is at the buyers expense.
Your happiness is our number one priority.
We offer a 14 day money back guarantee, should you not be satisfied with your purchase.
To obtain this refund the item must be returned to us in brand new condition in its original packaging. If the returned item is lost or damaged during return we will not be held liable and no refund will be provided.
Warranty cover starts from the date of delivery of your item, purchaser will automatically be registered for warranty.
Warranty applies to original purchaser only and is non-transferable.
Warranty covers any part deemed faulty due to defective material and workmanship. It does not cover parts damaged by normal wear and tear, neglect or misuse, incorrect assembly, liquid spillage, improper/irregular maintenance or collision/accidents, accessories, shipping or labour. Warranty does not cover loss of parts for any reason. Warranty does not cover items other than those used for personal and private use.
In the unlikely event that a product arrives DOA please let us know as soon as possible.
Any defective item must be returned directly to us for inspection and service; replacement or refund is at our discretion. Return freight being covered by the purchaser.
Replacement product will only be shipped after the faulty item has been received by us.
All items returned to us for warranty or repairs must be returned in a CLEAN state. We will not repair or replace items that are covered in food residue. A $10 cleaning fee may be charged if product requires cleaning.
Replaced or repaired items will be returned to you at your nominated address free of cost to you.
If you have any questions about our warranty cover please feel free to contact us.
We do our best to describe the item and take the best pictures. If you need more information, please email us and we will do our best to assist you with your query.
Pictures are taken for illustration purposes as lighting and colours of items may vary according to your room lighting and surrounding. For all assistance with warranty and returns please contact us via email.
Goods will be dispatched the same or next working day after confirmation of a received payment. We are not responsible for the length of time it takes for the item to reach you after it has been dispatched. Please contact us if your item has not reached you after 10 days from dispatch. We cannot be held responsible for items lost in the mail.
If applicable, you will be notified of the Registered Post article/tracking number at the end of the day of dispatch.
Any refund provided will not be inclusive of freight or delivery charges unless the incorrect item was shipped as a result of an error by ayononline.
Our goods come with guarantees that cannot be excluded under the Australian Consumer Law. You are entitled to a replacement or refund for a major failure and for compensation for any other reasonably foreseeable loss or damage. You are also entitled to have the goods repaired or replaced if the goods fail to be of acceptable quality and the failure does not amount to a major failure.